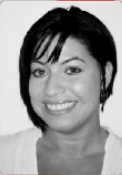 Rosa McGill | Pilates Houston
Rosa entered the world of fitness 15 years ago as a certified personal trainer. Finding Pilates relieved pain caused by her osteoarthritis, she learned it could be an excellent way to help others.  For the last 10 years, Rosa has found her passion for healing and rehabilitating through Pilates.
This is not a job to her, but a love that keeps her going.  She has also educated all the instructors that teach in her studio to insure the quality of all classes offered at Premier Pilates.  Her passion to reconnect movement and to heal others, with the help of her husband Mark, has helped impact the lives of many of her long-time clients.